94 Years and Still Standing Strong!!
Welcome to the National Silver Fox Club!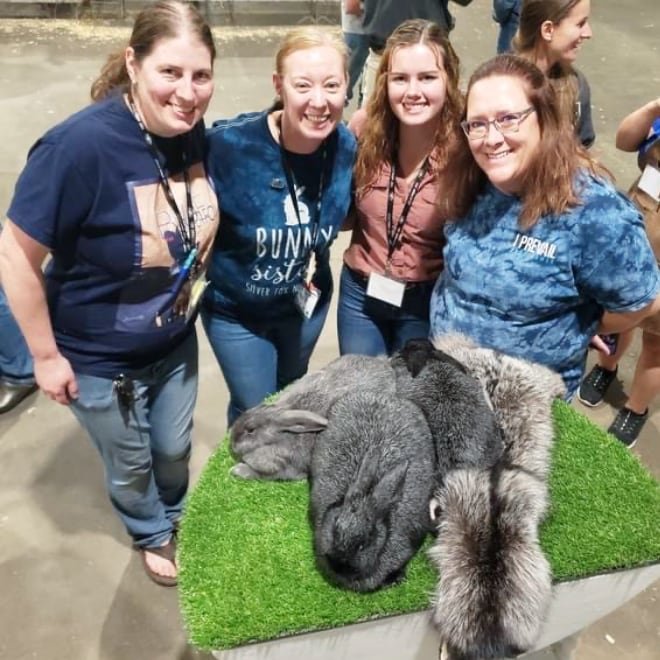 Here you can find exclusive information about your Fox, fellow breeders in your area, upcoming shows where the Silver Fox is sanctioned, and so much more!
---
The positions of Vice President, Treasurer and Two Board Members are open for Election Requirements to run for office:
Must be a member in good standing of ARBA (membership must not lapse) and NSFRC
VP or Treasurer petitions must be a continuous member of NSFRC for at least two years
Board of Director positions must a continuous member of NSFRC for at least one year
Must be over the age of 14
Candidates must have a way to communicate with other Board members electronically
Must submit a petition for office to the Chair of the Election Committee, election@nsfrc.com, by July 1, 2023
DEADLINE: JULY 1, 2023
All applications must be submitted to: Chair of the Election Committee, Election@NSFRC.com
---
April 5 & 6, 2024
The NSFRC Board of Directors is pleased to announce that 2024 SF Nationals will be held in Decatur, IL at the Decatur Civic Center at the Oren Reynolds Tribute Show on April 5/6.
---
Not a member? We are so glad you decided to stop by and explore our site. If you just recently discovered this wonderful breed, just purchased your first Silver Fox, or have been an avid Silver Fox admirer for years - we hope we can provide you with information and support to make raising this special breed enjoyable and rewarding.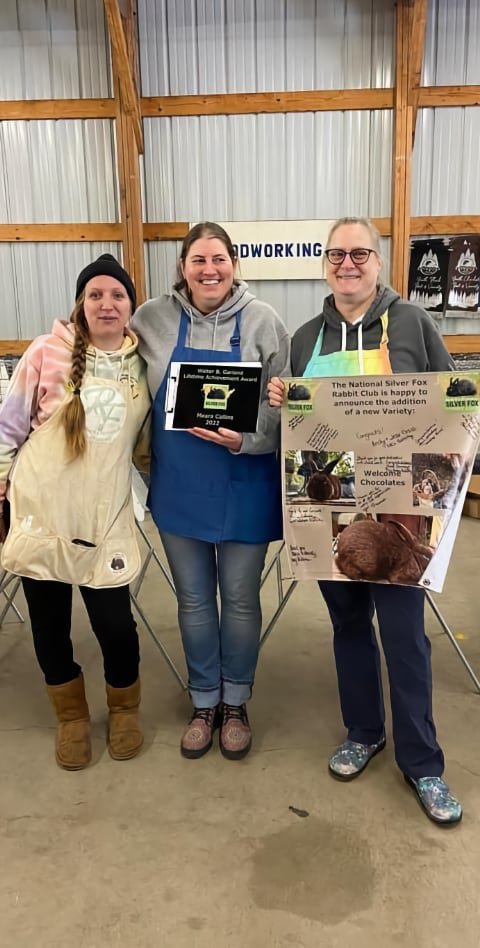 CHOCOLATE PASSED!!

Congrats to Meara Collins and her beautiful chocolates! Chocolate will be added as a recognized variety for the Silver Fox breed in the Standard of Perfection.
Member's Information