85 Years and Still Standing Strong!!
Welcome to the National Silver Fox Club! Here you can find exclusive information about your Fox, fellow breeders in your area, upcoming shows where the Silver Fox is sanctioned, and so much more!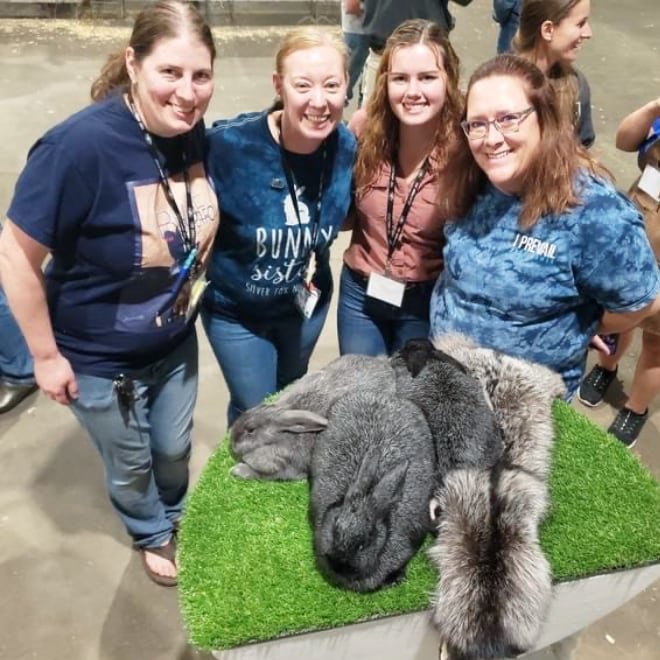 Image by Lynn Fischbeck
We are so excited about this wonderful breed and the special people dedicated to them.
Not a member? We are so glad you decided to stop by and explore our site. If you just recently discovered this wonderful breed, just purchased your first Silver Fox, or have been an avid Silver Fox admirer for years - we hope we can provide you with information and support to make raising this special breed enjoyable and rewarding.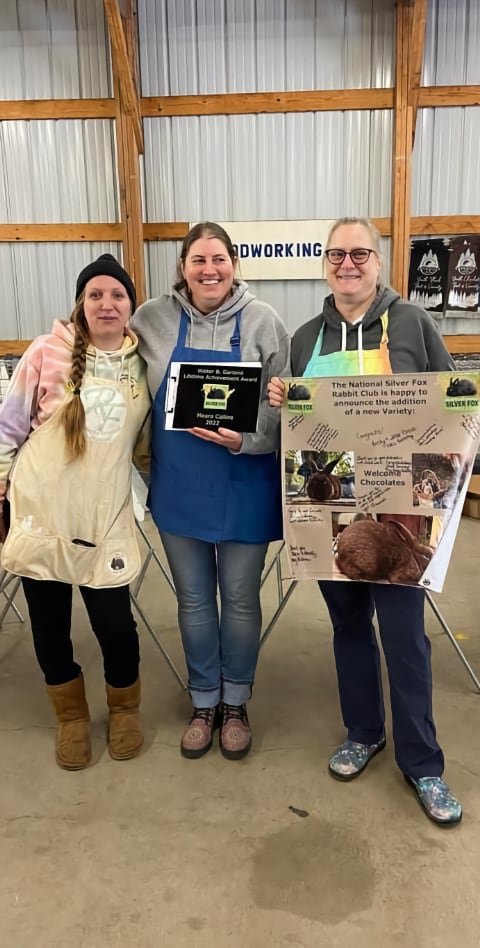 Image by Eric Tudor
National Silver Fox Club Members - We are working to create a special area of the website just for you! We hope to have a brand new classifieds section, articles from the NSFC Publications Committee, Surveys and Polls and Downloadable Forms all available to you online! Watch this site - we are growing!
GET YOUR NATIONALS T-SHIRT NOW!


Nationals T-shirts, Aprons and Hoodies are on sale now through Feb. 28th, 2018. We will not be ordering extras so order yours NOW!! Click HERE to order yours!
Online Membership Link Active!
The online membership link has been fixed! Please email the webmaster deb.dvorak@gmail.com if you have issues with the repaired link.
WE HAVE PATCHES!


Our Treasurer, Kristy Buchanan did a LOT of research toward getting our club an embroidered patch that has a good representation of a Silver Fox. The results of her work are now for sale!! Click HERE to get yours!
ELECTION RESULTS!
Congrats to our new officers!! See the Officers Page for their contact information
MEMBERS On The WEB
Members in good standing can now be listed on the website!! See the Members on the Web page for a listing of club members who choose to be listed on the site.
MEMBERS - email the club secretary for a username and password if you wish to be listed.